A superfamily of gemstones, Garnet is a species that has, under its umbrella a spectacular range of colorful varieties. From reds that contend with a rich Burmese Ruby to hues that can put an emerald to shame, garnets have every color you can imagine under its umbrella. Here we will talk about the Demantoid Garnet, a part of the Andradite variety within the Garnet family.
We have put together some points to help you understand why this should be your new favourite choice and how this gem works great in every setting. Here are our top ten reasons to pick a Demantioid Garnet and why you need one today.
One of the rarest varieties in the Garnet Family the Demantoid Garnet comes with a rich Yellowish Green body color that sparkles like the sun and has a green that glows from within.
Discovered in the Russian Ural mountain ranges, in the 1800's, much like the famous natural Alexandrite, these Russian Demantoid Garnets makeup some of the best quality gems amongst other newer sources.
With a high RI, these gems have an internal fire that can illuminate a room. A gem that takes light and breaks it into all the spectral colors, a Demantoid will surely light up even if one ray of light hits a well faceted gem.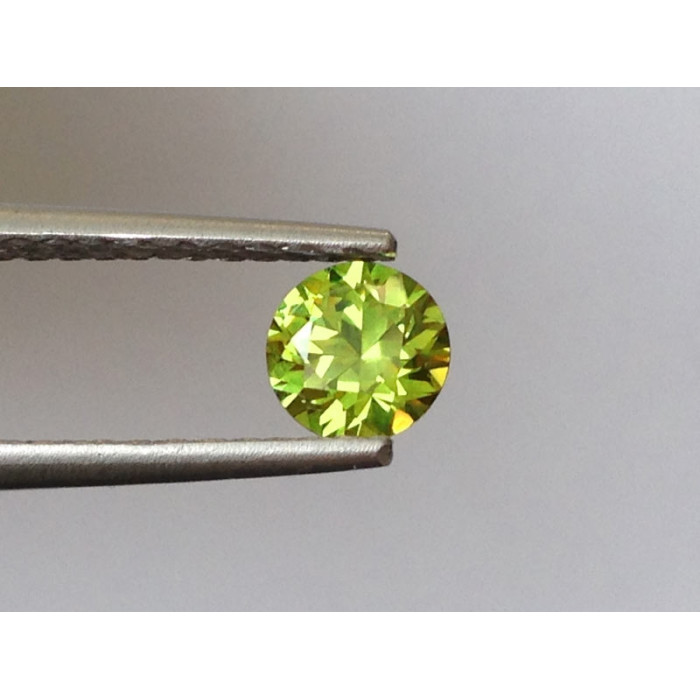 Demantoids can sometimes have very desirable natural internal features called "Horsetail's" that can hike up the price if placed in a position where they come to life. The horsetail is made up of fine, golden thread like structures that radiate from a point.
A gemstone that rarely comes in large sizes, when you come across a Demantoid that weighs more than 5 carats, you must insist on a certificate as the stone might be a simulant.
Green is a color that has a forever appeal. A gem that will feel at home in metals like platinum, the greens of a Demantoid also pair well with yellow golds and their warmer tones.
Like other garnets, these evergreens have a hardness of 6.5 to 7 making them a good choice in jewelry like pendants, earrings and even brooches. When used in rings a secure setting will allow your stone to last longer without aberrations along the edges.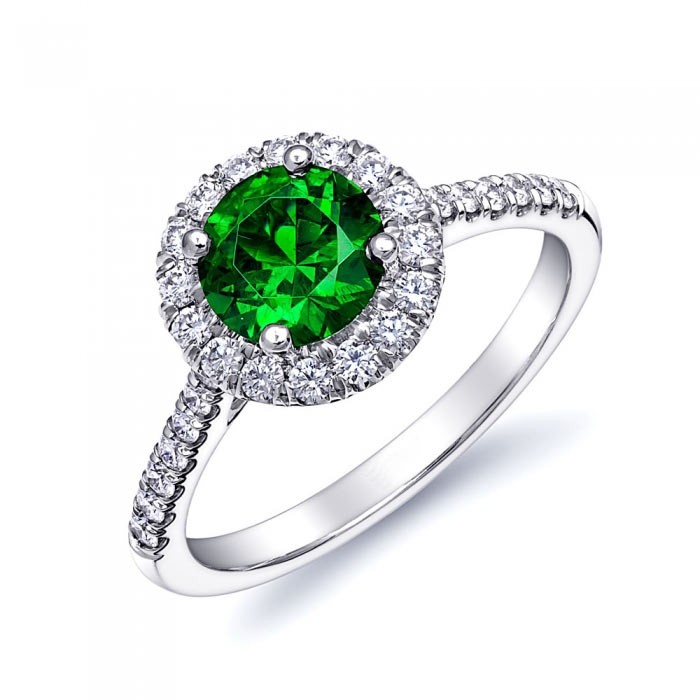 Rarely treated, you can be assured, Demantoids do not undergo any form of enhancements before they reach you. If you're looking for a pure and natural gem without any form of enhancement then the Demantoid is for you.
A gemstone that does not come with a complex cleaning manual, Russian Demantoids require a yearly clean at your local jeweler or even a light brushing with a warm soapy and an soft toothbrush to get rid of all the dirt and grime.
A practical choice, the Demantoids do not leave a big hole in the pocket, and can still offer red carpet like looks thanks to the intensity of the gem.