Tourmalines are one of the most spectacular gems known to man. The myriad of colors that is housed under the umbrella gives you the option to pick a color that complements your skin tone and enables you to own a durable and brilliant gem.
Perfect for earrings, pendants and rings that tend to undergo most wear and tear, a Tourmaline will be one that lasts for years with the correct love and care.
Some popular Tourmalines are:
Rubellite
Paraiba Tourmalines
Chrome Tourmaline
Pink Tourmalines
Yellow Tourmaline
A regular check and clean at a professional jeweler is all you need to keep your gemstone within its setting sparkling.
Here are a few fun facts about Tourmaline: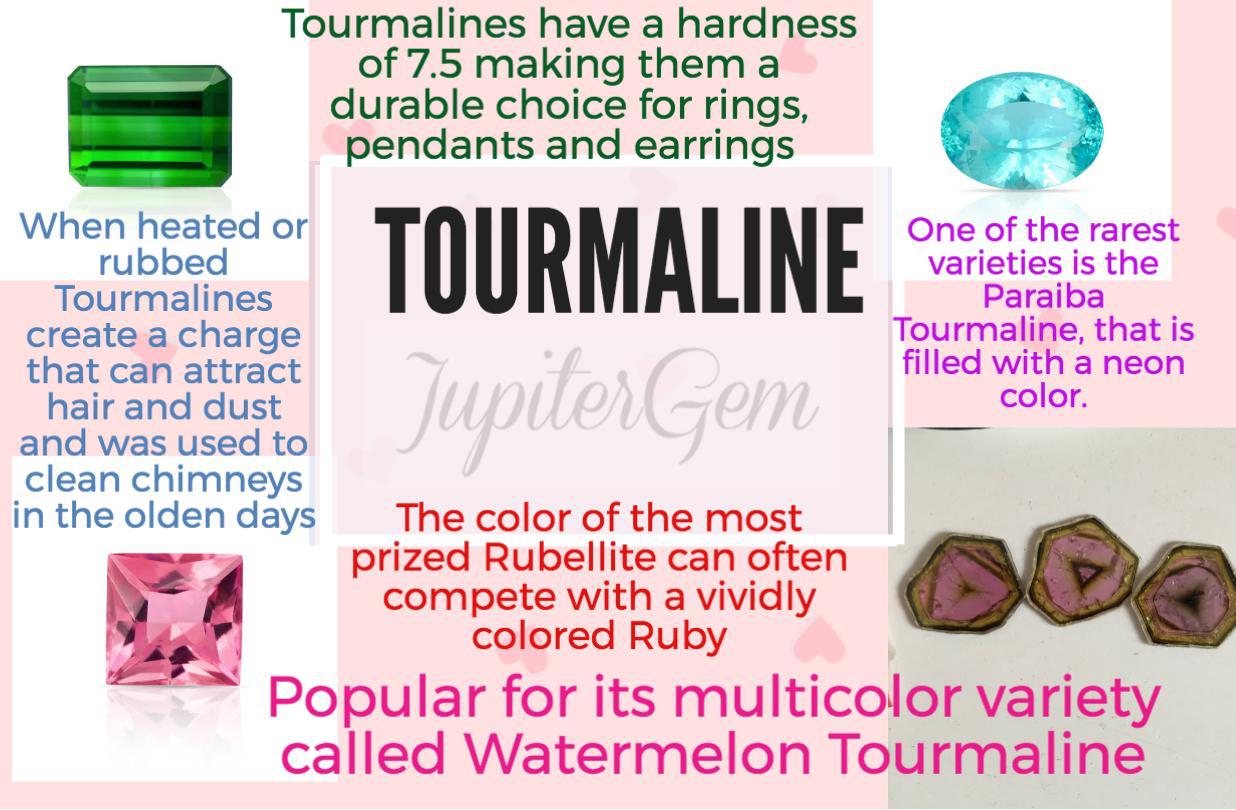 If you're looking to find a colorful gemstone, like a tourmaline for instance, then log on to the JupiterGem website and find yourself either gemstone or jewelry piece studded with a tourmaline, that will add color and lustre to your life.