Black Friday might just be over but that does not mean the offers are too. At JupiterGem we have got some spectacular pieces you should be considering as The Right Luxury Present This Christmas.
Now that it's finally time to herald in the season, with a few of these must-haves, you'll be Christmas ready and sparkly too. From gemstone and diamond-studded rings to bracelets and earrings our Christmas Curation will surely have all the luxury you are looking out for.
Rings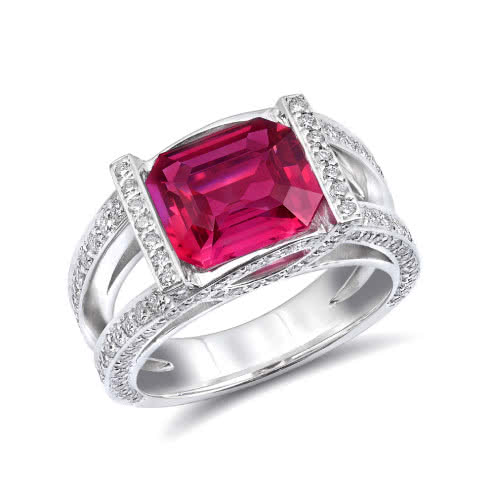 Take a look at this Pink Sapphire and Diamond Ring. A bold color for Christmas time, this year it's all about color. Make a statement and stand out from the crowd with this perfect conversation starter at a party on Christmas Eve. A modern chic design, it can easily be worn all year round.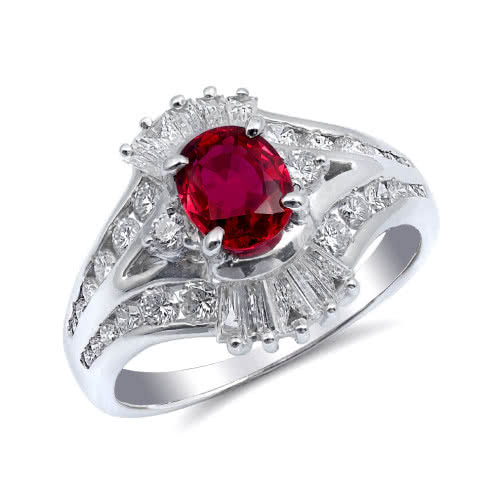 Perfectly epitomising the Christmas spirit with the Ruby's luxurious red, this ring radiates glory. Set with a 0.89 carat Ruby in platinum, this sturdy ring has irresistible diamonds that scatter the light and sparkle.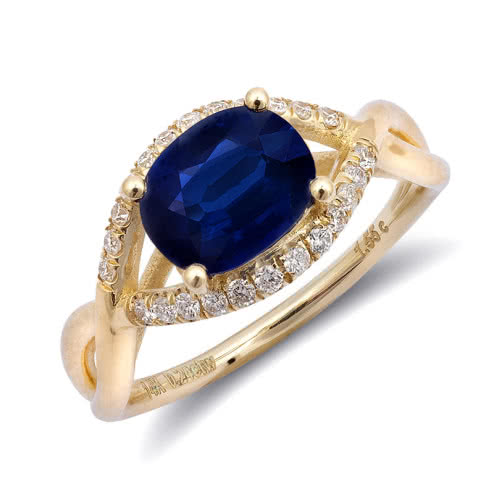 Set with an iconic #Blue #Sapphire filled with the color of comfort, this gemstone, and diamond studded ring will surely make you feel all warm and fuzzy this season. The glow of the ring and the warm tones of the metal will set you twinkling all through the day.
Bracelets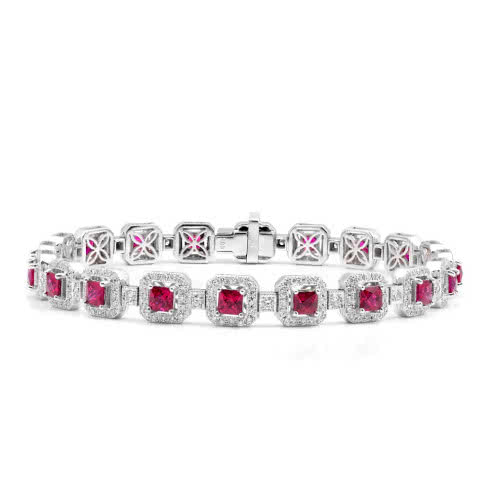 An easy choice for a present, this impressively luxurious Ruby and Diamond Bracelet has good color and life. It is anything but simple and will bring an entire look together with its fiery color. Set in 18K white gold with gems that can easily be passed down generations, it is a lasting piece.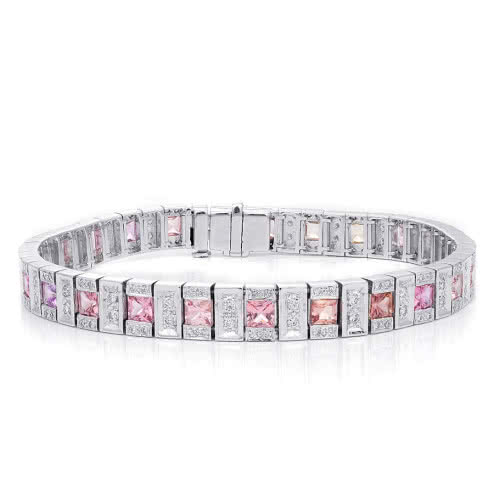 Set with square cut Padparadscha Sapphires, every element of this bracelet offers a modern touch of elegance. Setting the right mood and adding the perfect glow, this 18K gold bracelet has well-matched gems that add to the charm.
Earrings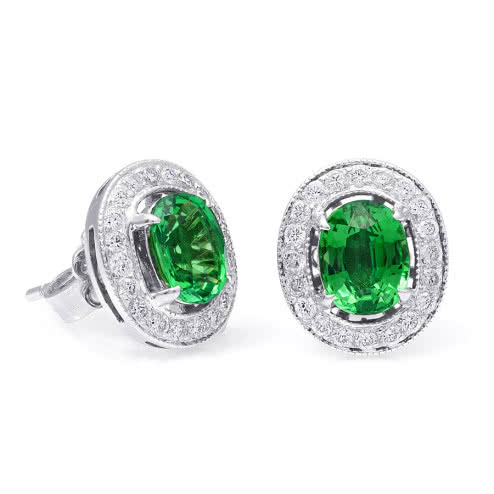 Our gift guide has a range of colors and this lustrous and opulent green shines brightly from these Tsavorites. A pair that will enliven any outfit its an easy pair that is subtle but screams decadence.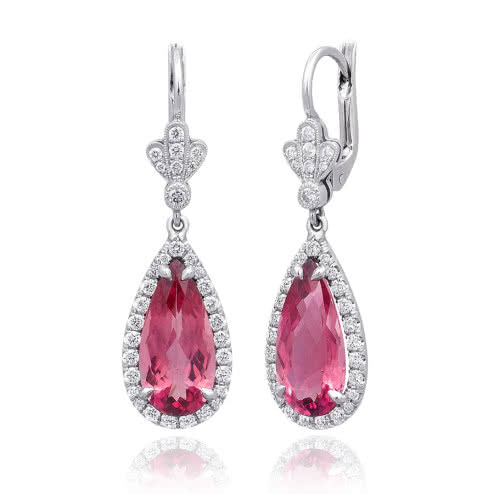 If earrings are at the top of her wish list then this pair of well-matched Pink Tourmaline drops adds the romanticism for this season. Full of personality it will adorn her making a bold statement. Tourmaline is known for its vibrant colors and slender beauty and this pair is the perfect example.
With these shimmering beauties, anyone will be set to shine this Christmas. So start browsing or pick a piece from our bold and timeless luxury selection this season.