It's the most wonderful time of the year ♫♫♪♪♫♫♫
A time that would be incomplete without a selection of presents under the Christmas tree celebrating family, friends and relationships.
This year, we've got you covered with some of the best gifts, perfect for every budget with a Christmas gift Finder for Her.
Presents for the ladies, although easy as it sounds, can always prove tricky. If you're shopping for your Mum, girlfriend, wife, mother in law, sister, younger cousin or maybe even just for yourself, this year we promise to add a little sparkle under the tree that you'll want to wear year round.
Gemologist Picks for Her
Easy to wear, these stackable Diamond and Sapphire rings, not only make the most ideal everyday jewelry but their pop of soothing blues can be paired quite easily with different outfits.
Just right for the 'hands-on' woman, the Diamonds and the Sapphires that come set in these rings are extremely durable gems and are ideal for a little labour intensive work like gardening, housework and other chores.
Elegant and eternally timeless, here is a ring that just right for Christmas. Set with a Tsavorite Garnet that is accentuated by Diamonds, the fresh colors are just ideal to bring in all the new years resolutions.
Set with a natural and boldly colored Mandarin Garnet, this pendant has been designed for everyday living. The orange hues of this gemstone will undoubtedly come alive on any skin tone. Personifies the warm notes of autumn, this pendant is truly one of a kind.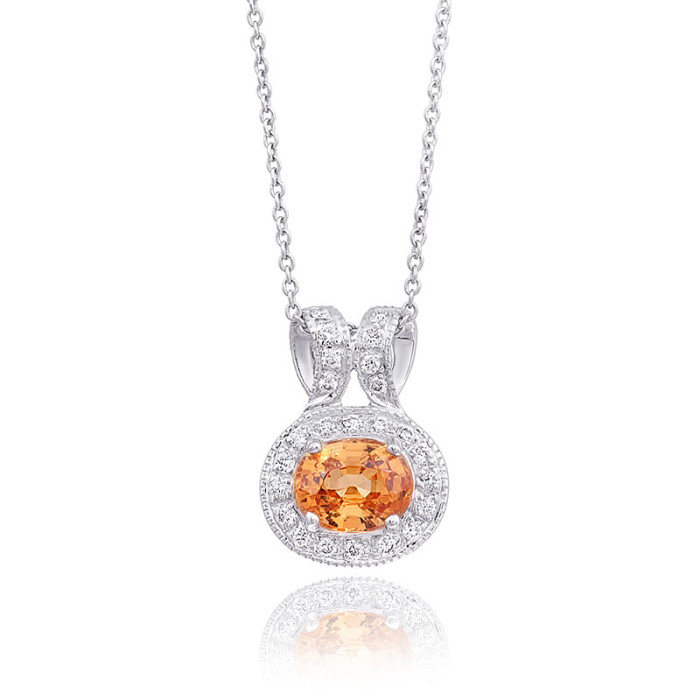 A riot of color, this Alexandrite studded ring changes from a warm purplish red to a soothing bluish green. A dainty and delicate choice that will stand out on thin slender fingers, this ever blossoming ring will make a worthwhile investment.
We've not only saved the best for last but this pair of Morganite earrings have embraced sensuality. Their fluid design allow them to dance, catching the light beautifully. The soft salmon colored hues bring a certain sense of warmth the the face, balancing and brining any look together.