Spinel epitomizes the combination of both beauty and rarity, which explains why the demand for this gem is constantly at its peak. With gemstones trending as investment options and diamonds along with the big three becoming too mainstream, you should be widening your search, starting with Spinel. This, we promise, will not be a decision you will ever regret in the future.
From crimson reds to the lovely lavender seen across its fields, the color range of Spinel's does not stop at that. Under its umbrella of alluring colors, this gem also has fantastic pinks and electric blues, which cannot be compared to the colors of any other gem. Today currently trending colors are the neon pinks, which mined; in the Burmese geological belt have high amounts of chromium giving the gem its strong neon like fluorescence. Individual and spectacular these gems have an unmatched beauty, which is difficult to replicate because of the gems individuality.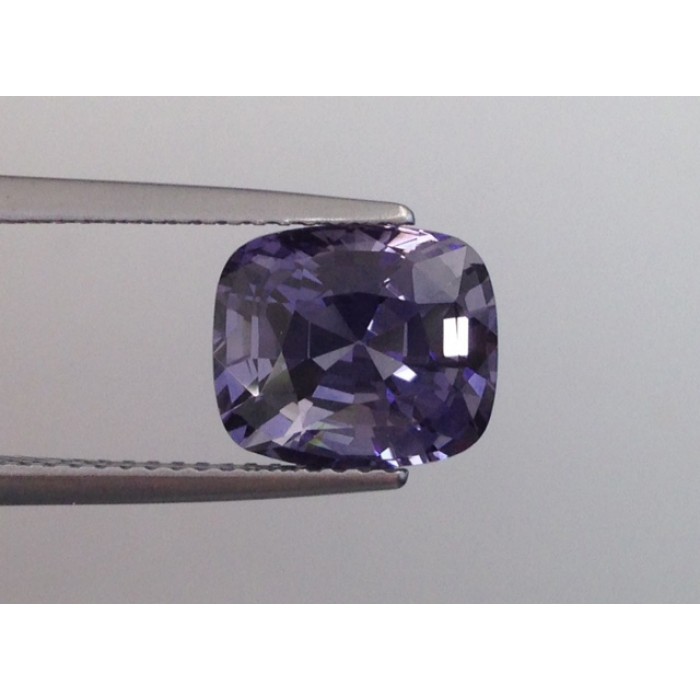 At JupiterGem, we have a range of different colored Spinels, some of which will surely take your breath away. From extravagant purples to deep blood reds and even some shocking pinks, we have it all.
As a gemstone that needs no enhancement to improve its appearance, Spinel has both the looks and the strength to put others to shame. Its hardness ranked at 8 on the Moh's scale of hardness, is only a few steps away from that of Diamond and Corundum. This also means it works as a fantastic gemstone for use in rings and bracelets, which tend to undergo the most damage through constant wear. Now, why wouldn't you want an electric yet brilliant pink gemstone to grace your hand?
Formed in the cubic crystal structure, Spinel has an even tone and color, as it is a singly refractive gemstone. This means the stone does not take a single ray of light and break it into two. Because of this innate characteristic, gemologists found out about the existence of this fantastic gemstone: Spinel in the first place. This very same gemstone was otherwise considered to be Ruby for years and around the 1850's was given the recognition it deserved. Ever wondered why the Imperial Crown in the British Crown Jewels is studded with the astoundingly large 170ct Black Prince's Ruby, which is actually a Spinel? Now you know why.
Part of the British Crown jewels is another Spinel that is popularly known to be a Ruby. The Timur Ruby, which weighs 361cts is un-faceted and is set between diamonds in a Victorian inspired design. The Timur Ruby can be detached to be worn as a pendant on its own. That's truly a brilliant way to make your jewelry pieces timeless.
This is not the only Spinel that went wrongly identified for years. The Samarian Spinel, now part of the Iranian Jewel collection is one of the largest Spinels known to man. Weighing around 500cts the Spinel has a natural hole on the surface. Legend has it, the Spinel thought to be a Ruby once adorned the neck of a golden calf with a diamond in the center to cover the hole.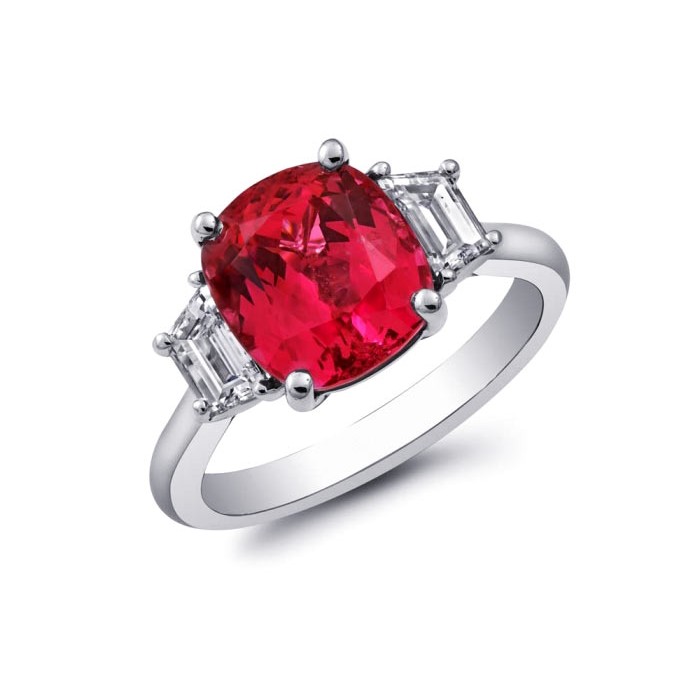 If you're looking to buy yourself a fabulous Spinel, look out for a few of these characteristics to be a little more confident when making your purchase.
Even color – deep, rich colors are what you should be looking for. The gem of your dreams should have an even body color, dark tones seen within the stone is not highly desirable
Internal Characteristic – Octahedral inclusions and iron oxide staining that might be present within the stone should not be seen without magnification. Although when seen under magnification it is also a good indication that the gemstone is surely a Spinel
High polish – Because spinel is a hard gemstone, it tends to take on a high polish, which can be compared to that seen in a Ruby or Sapphire
Browse through the Spinel collection at JupiterGem that will leave you wanting, at least, one of these intensely colored gemstones.
Synthetic gems have found their way into the market for numerous reasons destroying the value of these treasured gems. For years, gem traders hadn't even seen a natural Spinel gem. Today with the strict laws on disclosure of treatments and synthetics in the jewelry industry, buying gems from trusted and verified traders is highly recommended.