Valentines Day 2018 is just around the corner and its time you have your presents ready. A valentines day gift guide will always be of some help when you're a bit unsure of what to buy.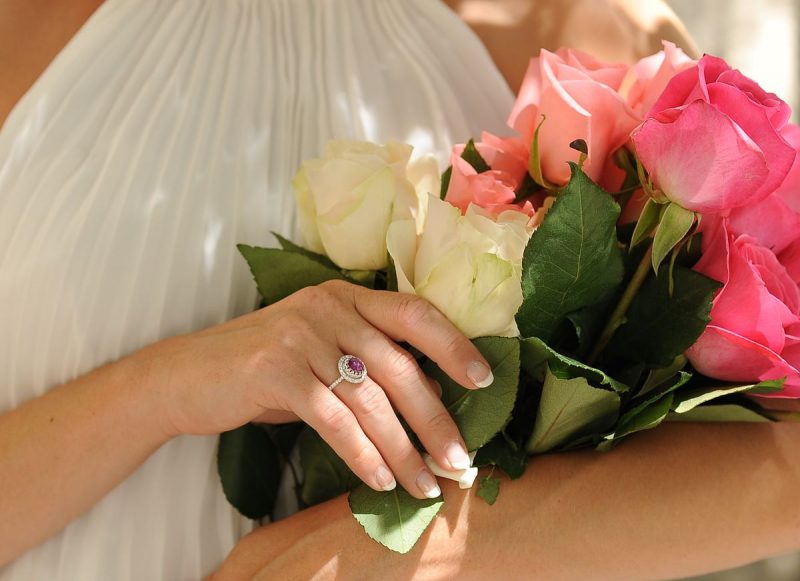 This year, we've got you covered with some fantastic jewels from our JupiterGem online store. From diamond and gemstone studded jewelry to easy to wear rings and earrings, we've put together the ultimate list of Valentines Day Presents you would not want to miss.
Treating yourself to a little extra love this year? Then you definitely need this exceptionally well-made pair of Rubellite Earrings. Set with two round cut, 2.96 carat seductively feminine, reddish pink gems, it is the perfect pair of Edwardian inspired earrings.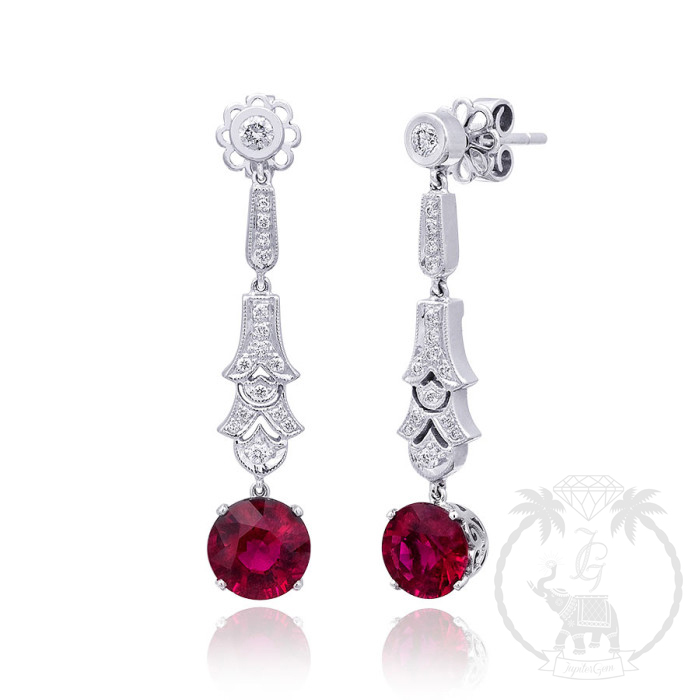 The chandelier inspired design trending at fashion weeks across the world makes this pair a beautiful and resilient choice for years to come.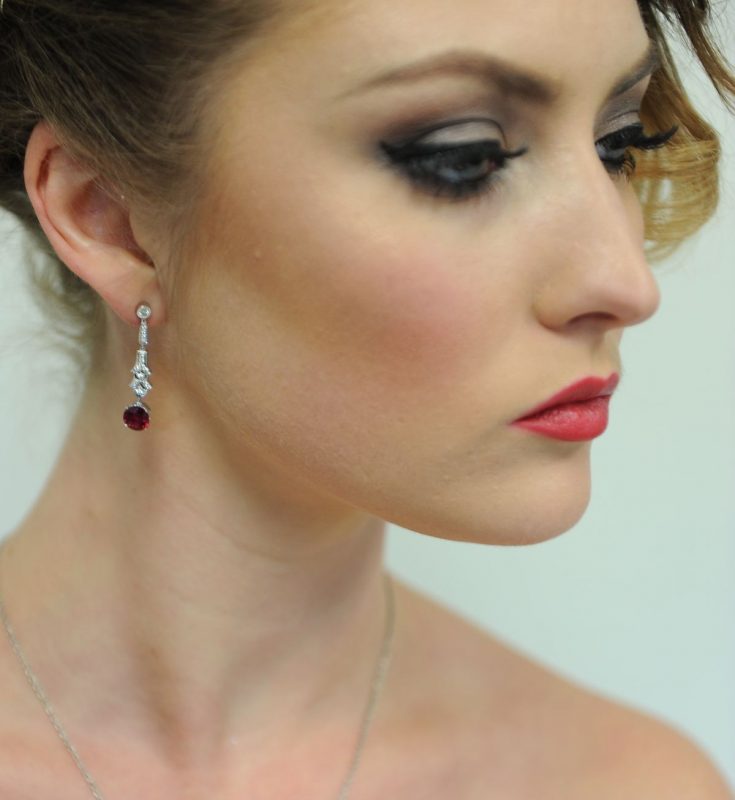 Set with a juicy Tanzanian Pink Spinel, this heart-shaped gemstone is filled with the color of a lovely rich bougainvillea plant. Daring enough to wear a heart?  This ring set with a head-turning Pink Spinel will easily be the one.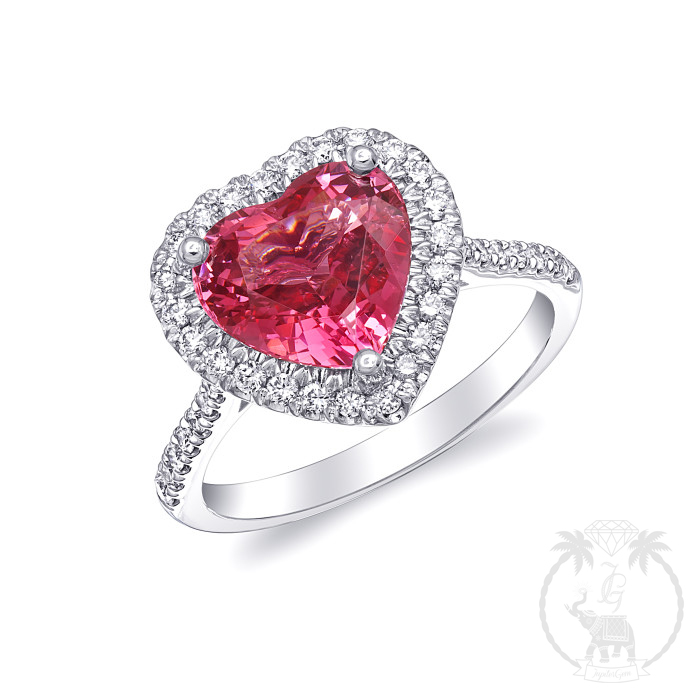 At 3.08 carats, it is a classic gem to celebrate the feeling of love. Spinels are unique gems that are both durable and come bursting with color. Their natural, internal characteristics make them easy to identify and cannot be confused with their synthetic counterparts. Spinels also come in a wide range of colors from softer pinks, blues, purples and even elegant greys.
If you're not yet ready for 'that' type of ring, then pick out one of our budgeted options set with this soft, pink colored, feminine Sapphire ring. Paired with diamonds between each colored gem, offsetting the warmer tones, the brilliance of the diamonds shine through making this band a timeless choice.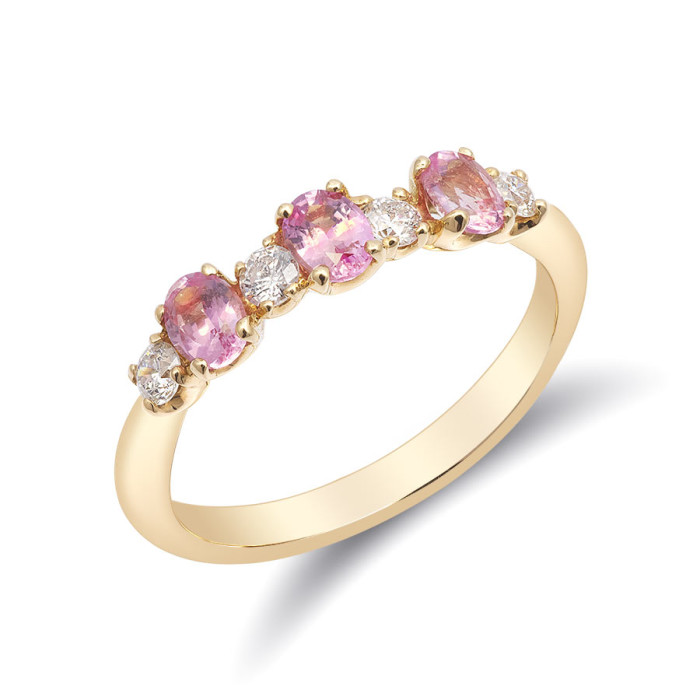 A subtle, easy to wear ring, it is a design she can easily fall in love with. It will also be a gentle reminder of your undying love. Amounting to 0.60 carats of eye clean, Pink Sapphires, this gorgeous ring will win her heart.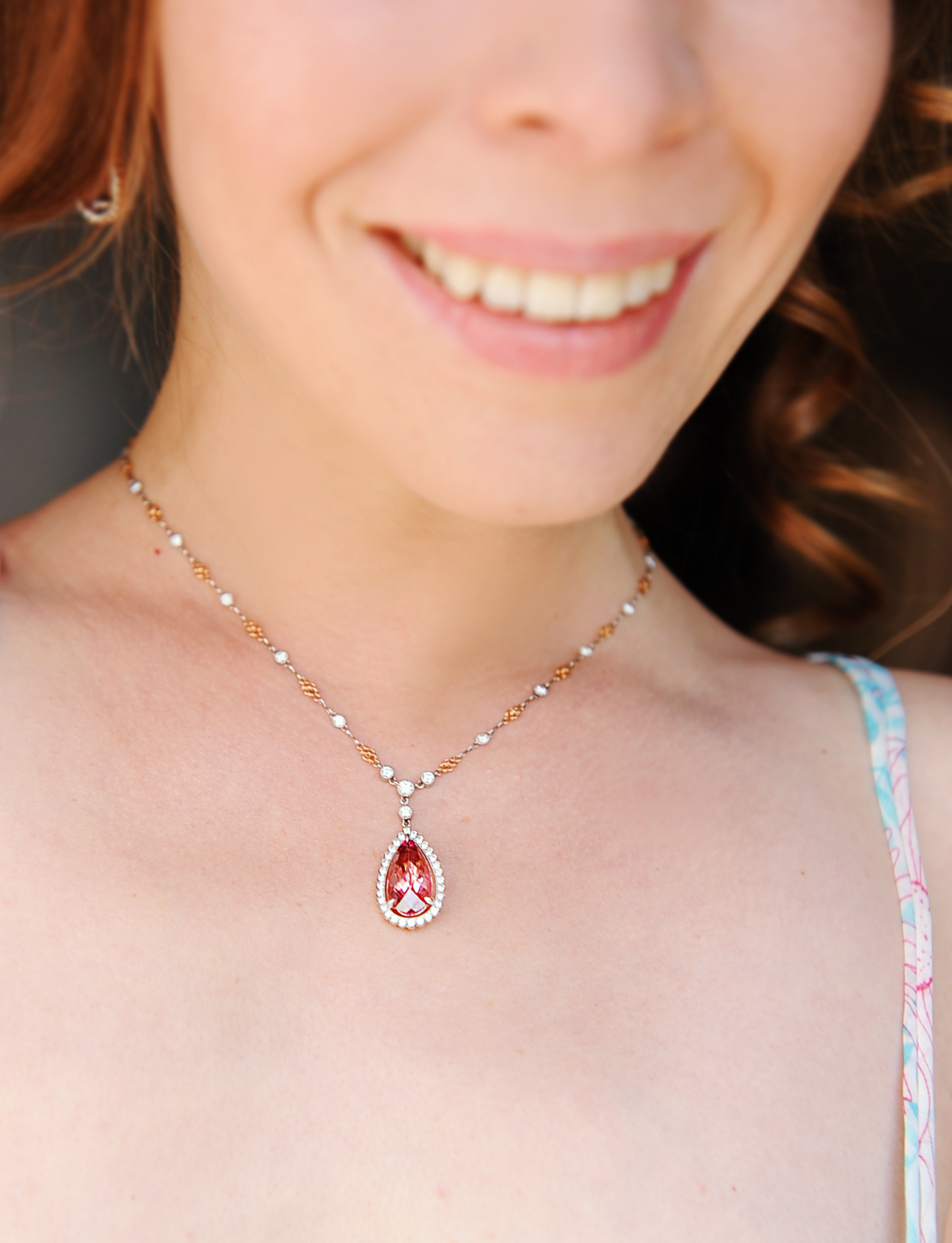 Still looking for something a little more vibrant? Here is a fresh outlook on the standard pendant, one she'll absolutely adore. Set with a pleasing, pear-shaped Pink Tourmaline, with diamonds bezel set into the chain, this choice will have her glittering with splendor.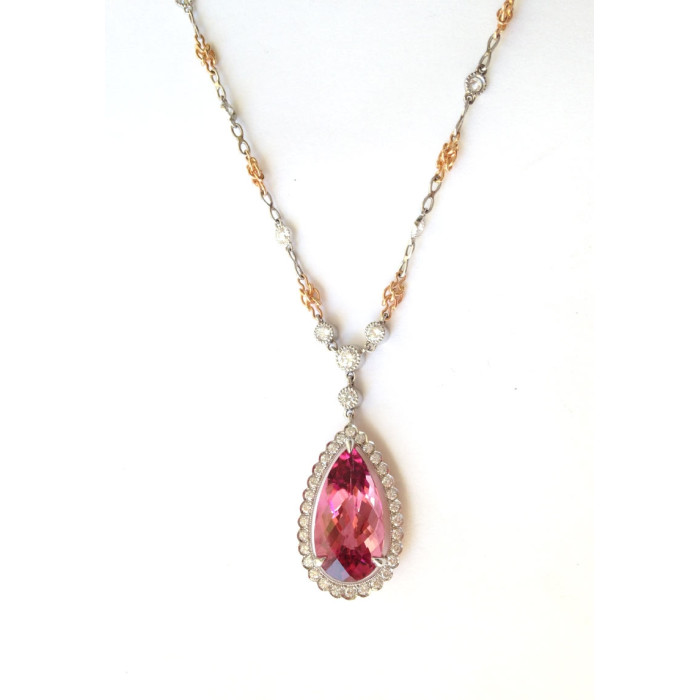 Celebrate Love with your pick from our collection and get yourself an additional discount when you register with us on our website. Spread the love this Valentines Day with gemstone studded jewels.