Teal Blue Sapphires are a popular alternative engagement ring choice and if you're getting ready for a proposal this year then these gems should be on your list. Their surreal colors that blend sea greens together with mystic blues and a hint of a gold, make this gemstone an easy pick.
Here we have listed out some stunning Teal Blue Sapphires that will instantly have you wishing they were set in your engagement ring.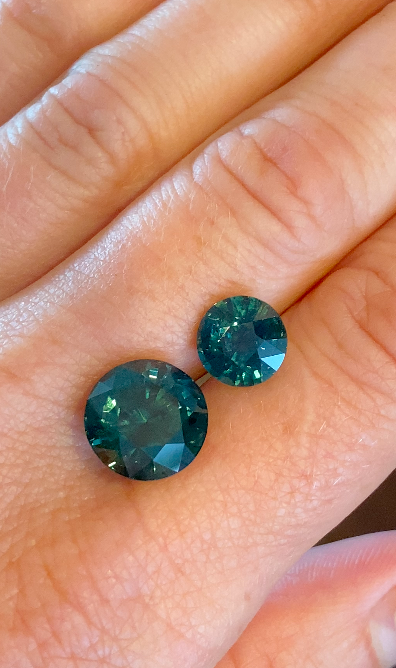 Every engagement ring should be one that embodies it's wearer. Representing love, trust and passion but is still modern and versatile. These are key when picking a gemstone that will resonate with your significant other. With a gemstone like the Teal Sapphire, it's beautiful jewelled notes paired with a soothing lagoon color, there's no denying this gem will win hearts.
An elegant cushion, this 3.06 carat cushion cut Teal Sapphire has an electric color. Its eye clean appearance that allows light to pass seamlessly through the gem offers the gems an internal illumination that sets it apart. Easily paired with yellow gold, this will be a custom made engagement ring to treasure.
The perfect fit for someone who likes a more symmetrical shape, this octagonal teal sapphire will make a surreal choice. Blended in sublimity, the gems rich blues with a dash of green come alive as it catches the light. Well faceted with a superb finish, this gemstone will be one to pass down generations.
Mined in Australia, here is an unheated teal sapphire that boasts a beautiful greenish blue. Teal Sapphires come in a range of colors and this gemstone that weighs 8.56 carats is a work of art. Cut impeccably as a cushion to reveal an exceptionally clear gem, this will make a bold choice for an engagement ring.
Get yourself one of our handpicked Teal Sapphires from our collection. With an array of colors to choose from and a range of prices, we are sure to have a piece for you. We even offer you the option to create a customised piece with the gemstone you select.