No doubt, jewelry is the symbol of love, affection and care. Through which, you not just enhance your personality & appearance, but also share your love feeling with your partner by endowing beautifully crafted ring.
Among them, Natural Padparadscha Sapphire engagement rings are the best option for your wedding & engagement rings. It's designed beautifully with innovative idea, high end materials and others.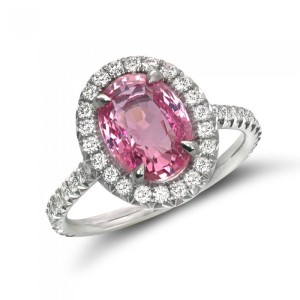 If you are looking for the most beautiful present to your loved one's that create a lovely smile on her same as well as make them feel special, then you can also consider loose padparadscha that available in various shapes, sizes and colors. In order to get quality products, you can explore your search through the online browsing to find the best company who can cater all sorts of your needs in terms of quality, price, size & shapes of the products.
You can rely on JupiterGem, if you want to get amazing and quality collections of loose padparadscha sapphire at a very competitive price. We carry various types of loose stones, which include :- 1.30 cts Unheated GRS Certified, 1.19 cts GRS Certified, 1.25 cts GRS Certified, 1.40 cts GRS Certified, 1.40 cts GRS Certified, 1.41 cts GRS Certified, Padparadscha Sapphire 1.66 cts GRS Certified, 1.69 cts GRS Certified – sold among others. You can also get complete detail of the specific products, in terms of shape, weight, cut, carat, origin among many others.
This will allow you to make a wise decision. As a leading Loose Padparadscha Sapphire Wholesale, we never compromise with the quality of the products and customer satisfaction. Our company is located in the historical heart of the Los Angeles Jewelry District. We have established ourselves to wholesalers and retailers within the global jewelry trade as trusted jewelry and gem company.
From our online store, you will get exceptional precious stones that are natural and the highest quality. We are recognized for our vast selection of Blue, Pink, Yellow, and Star Sapphires. Apart from that, we also carry a wide range of Star, Mozambique, Burma Rubies as well as Alexandrite, Chrysoberyl Cat's Eye, Tsavorites, Aquamarines, Tanzanite, and Tourmalines. Our loose stone allows you to create a lovely piece of jewelry for your loved. Contact us today.